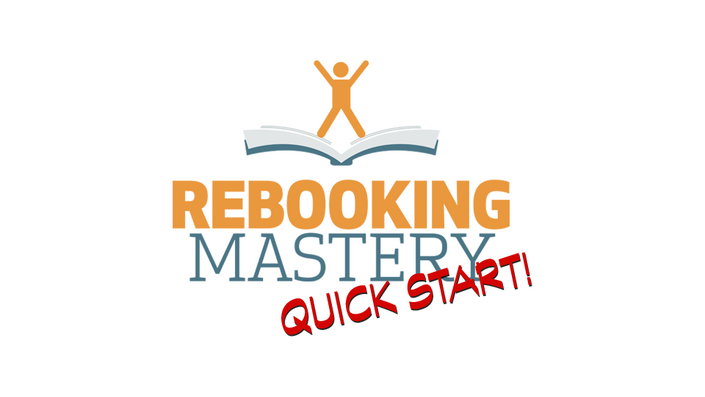 Rebooking Mastery - Quick Start!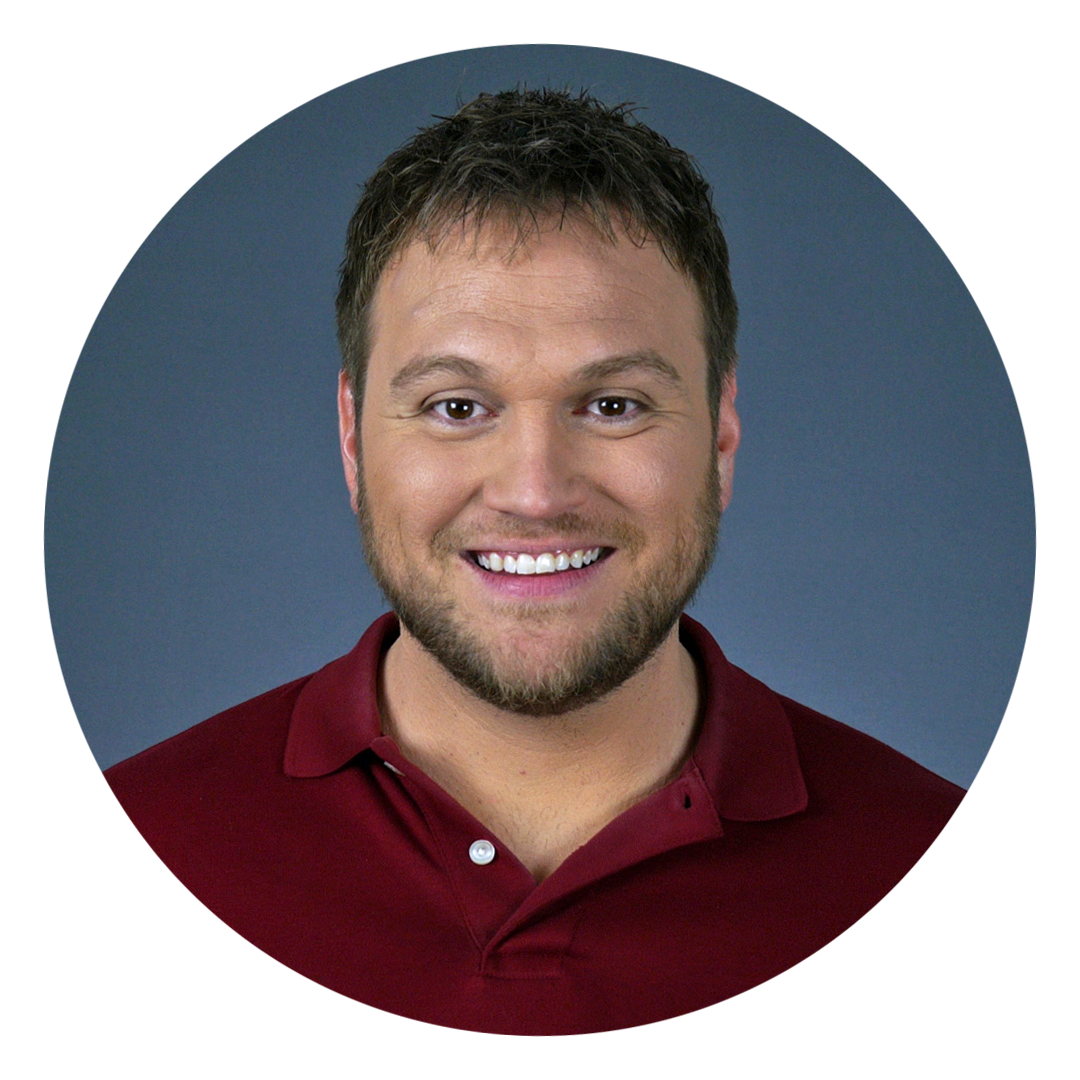 --PRESENTED BY:
Scott Lindquist, LMT--
IF THE PRICE HAS KEPT YOU FROM ENROLLING IN REBOOKING MASTERY, THIS IS WHERE YOU SHOULD START!
With the Rebooking Mastery Quick Start Program, you will be able to start learning to rebook properly at a much cheaper price than buying the full course upfront.
Not only is it less expensive, but it is easier to digest this way. The full program is packed with 5 hours of solid information, so starting with the first portion will get you started more quickly.
When you enroll here in Rebooking Mastery Quick Start, you will have immediate access to the first 18 lectures of Rebooking Mastery (1 hour, 45 minutes of video instruction)
Here's a very brief overview of what you will learn in these 18 lectures...
YOUR MINDSET ABOUT REBOOKING:
After a brief introduction and course overview, we start off with a discussion about the reasons why it is so important for your clients to book multiple appointments.
Next we look at the incredibly positive effects it will have on your clients, your wallet, and even your local massage industry as a whole.
YOUR LIMITING BELIEFS:
Then, we move on to the most important aspect of rebooking... your beliefs.
More specifically, we begin uncovering the hidden Limiting Beliefs that hold massage therapists back from consistently getting their clients onto multi-session therapy plans.
We examine in detail, all 9 of these damaging beliefs therapists sabotage themselves with, and then we debunk every single one of them so you can move past them for good.
Special attention is paid identifying the two very worst beliefs that a massage therapist can (and often DOES) have about his or her self... and how you can shatter them by building empowering beliefs in their place.
YOUR ABILITY TO INFLUENCE:
After that, we discuss two very different types of selling. The first method is Feature-Based Selling, and it's the primary reason most in the bodywork industry don't like to be thought of as salespeople (I'm sorry... but we really ARE salespeople! If we don't learn to "sell" massages, then we won't be in business for long...)
Unfortunately, most massage therapists naturally default to feature-based selling, simply because they haven't had any formal training in proper selling technique (that's where this program comes in!)
The second method I will teach you is called Client-Based Selling.
In a nutshell, our objective is to discover the client's goals/needs, and help them decide on a solution that gets them where they want to be. We take an even closer look at HOW to help them arrive at a decision that is mutually beneficial.
This section is covered in great detail because it is incredibly important that we sell with integrity, and present ourselves in a manner that doesn't come off as "pushy" or "salesy."
YOUR UNIQUE POSITION:
Finally, we dive deep into what it truly means to be an advocate for our clients' health, why we are in the PERFECT position to positively influence our clients, and HOW we can use this unique position to consistently create Win/Win outcomes!
Many students have commented that these first 18 lectures had a MAJOR impact on the way they practiced, and were able to immediately increase their client retention.
That means it can do the same for YOU!
SAVE ON THE FULL PROGRAM!
After you have completed the Quick Start, you will be eligible to receive a special coupon code for $100 OFF of the full Rebooking Mastery program.

⭐⭐⭐⭐⭐ THANK YOU SCOTT!
I just finished Rebooking Mastery last night. I purchased the course last December but kicking myself in the butt for not finishing it sooner!! I highly recommend it to any LMT who is just starting their practice or needs help rebooking (like me!). Each concept he talks about is easy to follow and makes so much sense! The passion that Scott has for wanting us to succeed shows through his videos. He is very professional and inspiring.
The only thing I wish this course came with was a manual I can reference back to! But no worries, I'll go back and take notes.
Now onto his next class! Facebook Ads!

Thank you Scott!
- Shawna Martin LMT, Owner-Operator, Massage By Shawna

⭐⭐⭐⭐⭐ FIVE STARS!

"I took this course in December. In January, I made an additional $1,140 ONLY counting the clients who came twice a week.
Many booked weekly who probably would have only come every other week if not for what I learned.
I highly recommend Scott's course to any therapist who wants to learn to see clients more often."
- Ellen Mahan Maroun LMT, President, Advanced Massage Therapies, Inc.
Your Instructor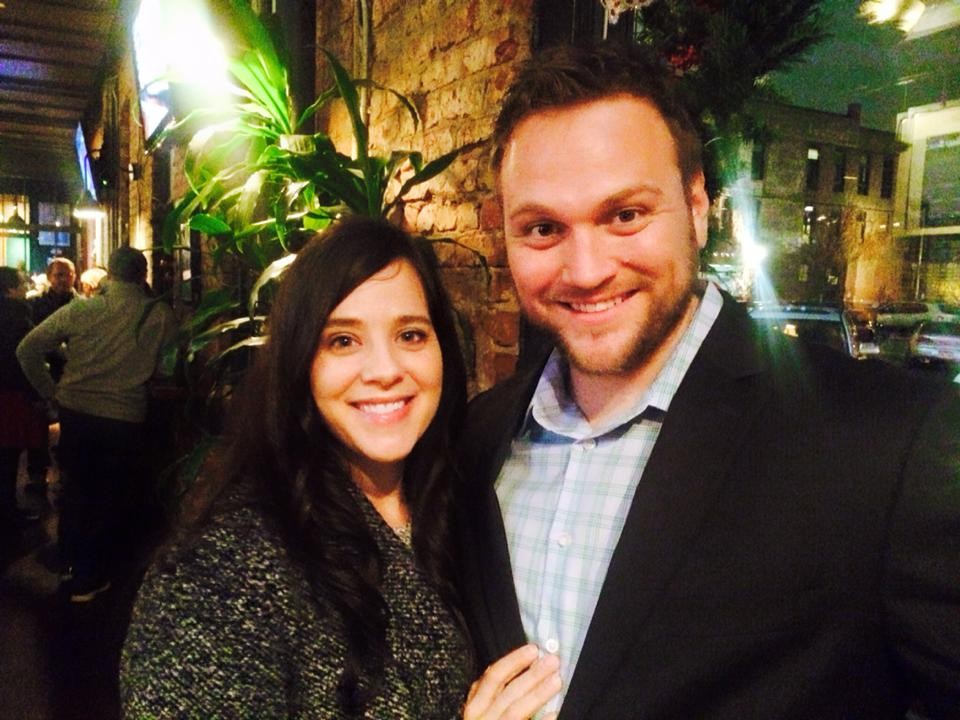 Hi I am Scott Lindquist, and I've been a licensed massage therapist since 2003. In 2008 my dream came true when I founded my own pain-relief clinic, The Muscle Medics in Papillion, NE.
Since then, I have seen the worst of the worst come through my door, and have consistently been amazed by the power of our craft. Massage has been able to help conditions I never would have thought possible. I am compelled to share that information with as many people as I can during my lifetime, and empower other massage therapists to do the same.
MY VISION: A world where every massage therapist has the skills needed to succeed on his or her own... and can break free from franchises, spa chains, and other "professionals" who would exploit them.
MY MISSION: To share with as many therapists as possible the strategies, tactics and techniques necessary to achieve a greater success in our industry. As of 2017, the average annual income for a massage therapist is around $26,000; my mission is to help therapists at least triple that.
MY GOAL: To help you skyrocket your practice to levels you thought you couldn't, enjoy your work more than you ever imagined, and extend your career by providing you with high quality courses you can't get anywhere else. I am grateful for the opportunity to share my material with you, and am honored by your trust in me.
GET FREE TIPS!
Sign up to receive massage business tips you won't find anywhere else!
Frequently Asked Questions
When does the course start and finish?
The course starts now and never ends! It is a completely self-paced online course - you decide when you start and when you finish.
How long do I have access to the course?
After enrolling, you have unlimited access to this course for as long as you like - across any and all devices you own.